REDLAND ROOFING SLATES
Redland is a brand of the worldwide Braas Monier Building Group. With operations in 36 countries and over 100 production sites, Braas Monier is the leading worldwide supplier of pitched roofing materials.
From roof tiles and underlays to eaves systems and ridges, Redland have a comprehensive range of roof products and systems. All elements of Redland roofs are carefully designed, tested and manufactured to give value, visual appeal and a long-lasting weathertight performance.
SLATE RANGE
The slate range delivers the simple beauty of a slated roof with precision manufacturing that ensures a durable and weathertight construction.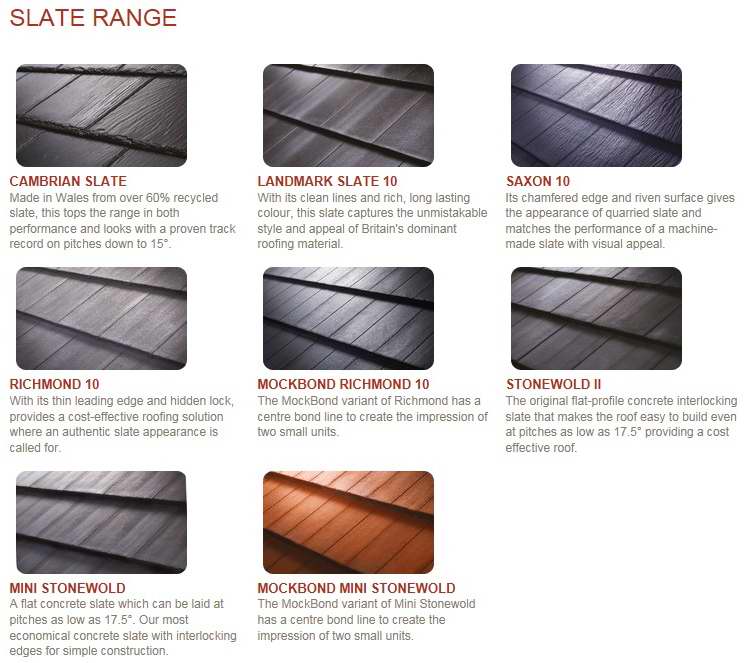 >> http://www.monier.co.uk/products/product-catalogue/productcategory/slate-range.html