Delabole Slate is the centuries-old trade name for products of the Delabole Slate Quarry in Cornwall, one of the oldest working slate quarries in the world and the source of Delabole Slate.
Delabole Slate is not a geological term. It is the centuries old trade name for products of the Delabole Slate Quarry that has exclusive access to the very best of Cornish slate reserves.
PRODUCT INFORMATION: Natural Roofing Slate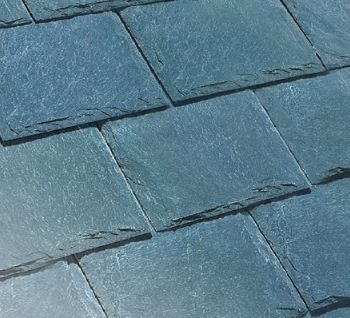 Hand-made Delabole Roofing Slate is split from only the very best of stone that comes from 50 to 150 metres deep down in the Delabole Slate Quarry and is still made in all the popular sizes and traditional ranges.
Sized Slate…Hand dressed to a nominal length and width, a number of different sized slates are produced ranging from 24″ x 12″ (610 x 305mm) to 12″ x 6″ (305 x 152mm).
Randoms… Slightly heavier than sized slate. Made with lengths varying in 2″ increments from 24″ to 10″ (610mm to 254mm) with random widths. Larger sizes are available by special order.
Peggies…The trademark of West Cornwall and quaint old fishing villages.
Peggies or 'Scantle Slate' as it is often called are made in a range of sizes from 12″ to 6″ long (305mm to 152mm), with random widths.
Diminishing Courses
Randoms and peggies are traditionally laid in diminishing courses, with the longest slates being fixed at the eaves, diminishing to smaller slates at the ridge. This is a particularly attractive and environmentally friendly method of roofing.
Colour & Texture
Delabole Roofing Slates have dressed edges, a natural riven surface and are predominantly blue/grey in colour. New slates will weather to a pleasing mellow shade, finally taking on the "aged" light grey look after 50 years or so.
Durability
Delabole Roofing Slates have a known life of more than three hundred years and will provide an efficient and attractive roof if properly and traditionally laid or where laid in accordance with BS 5534 Part 1 rev 1990.